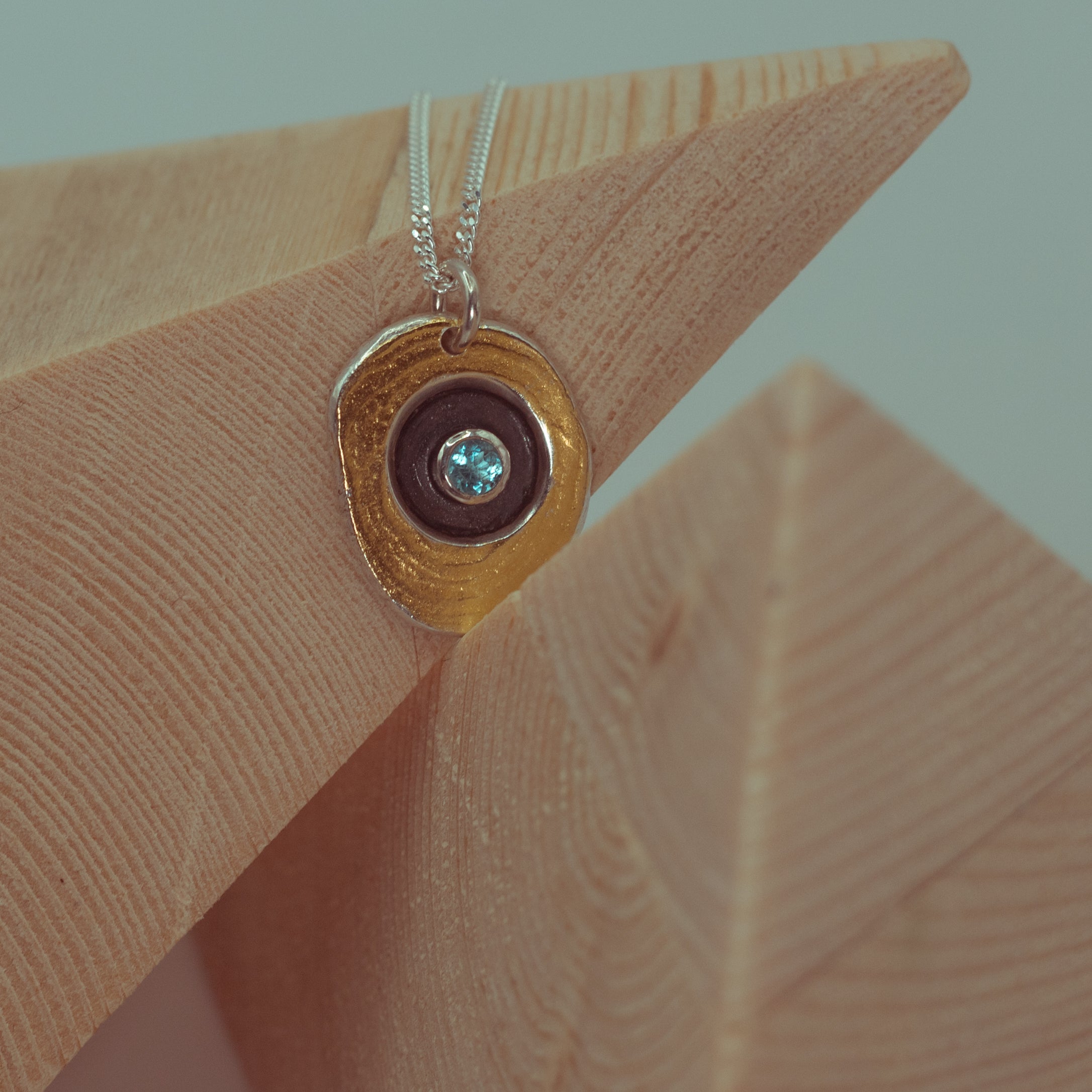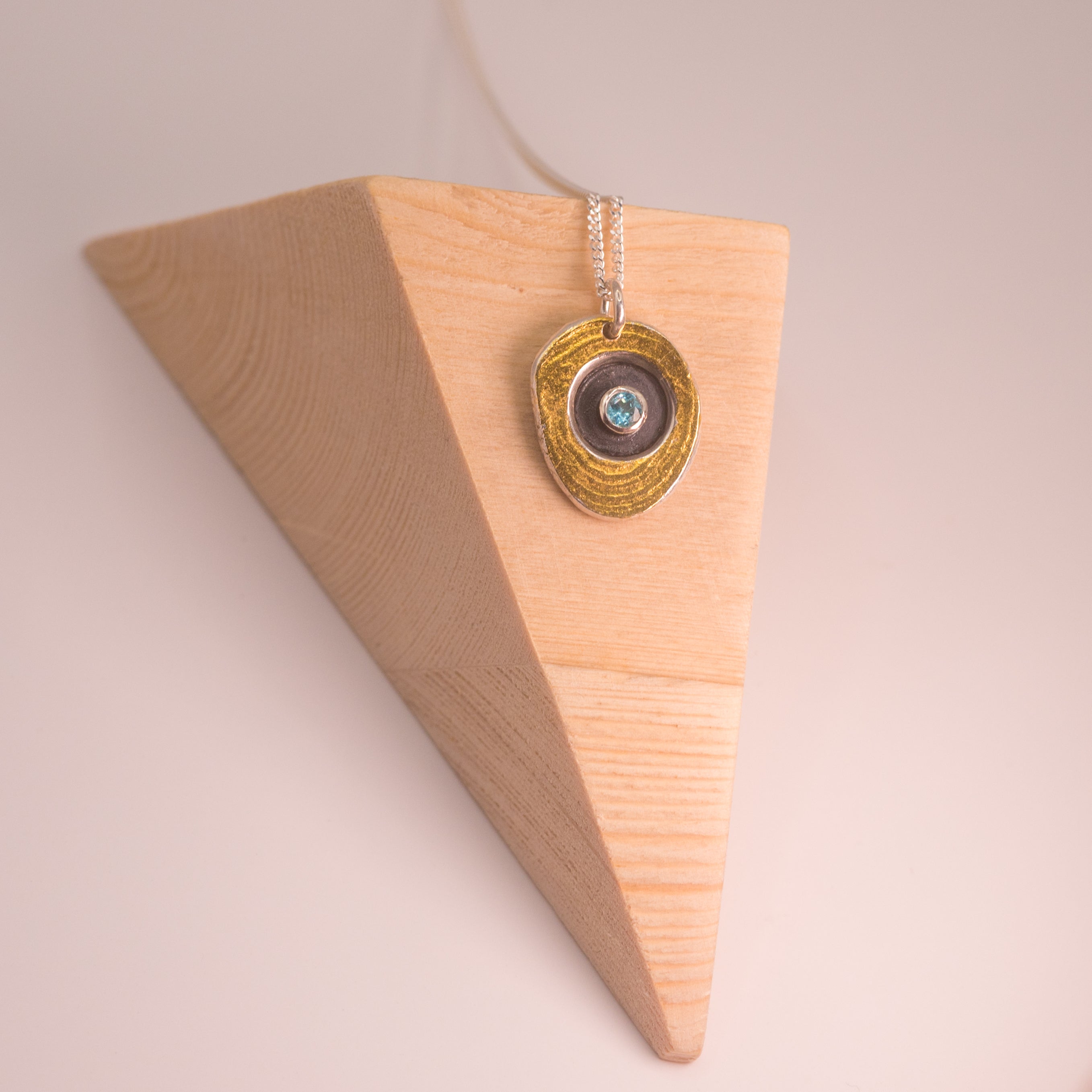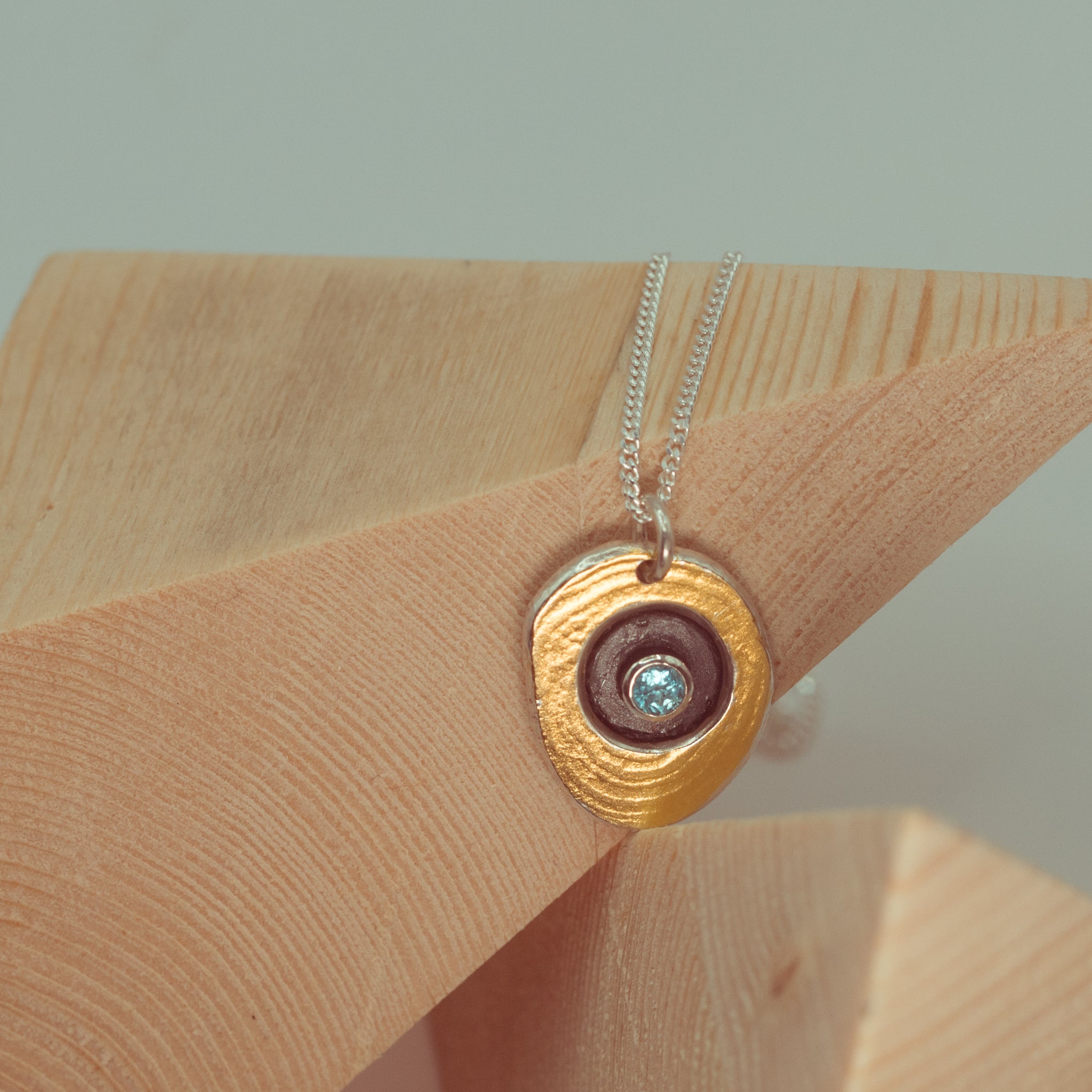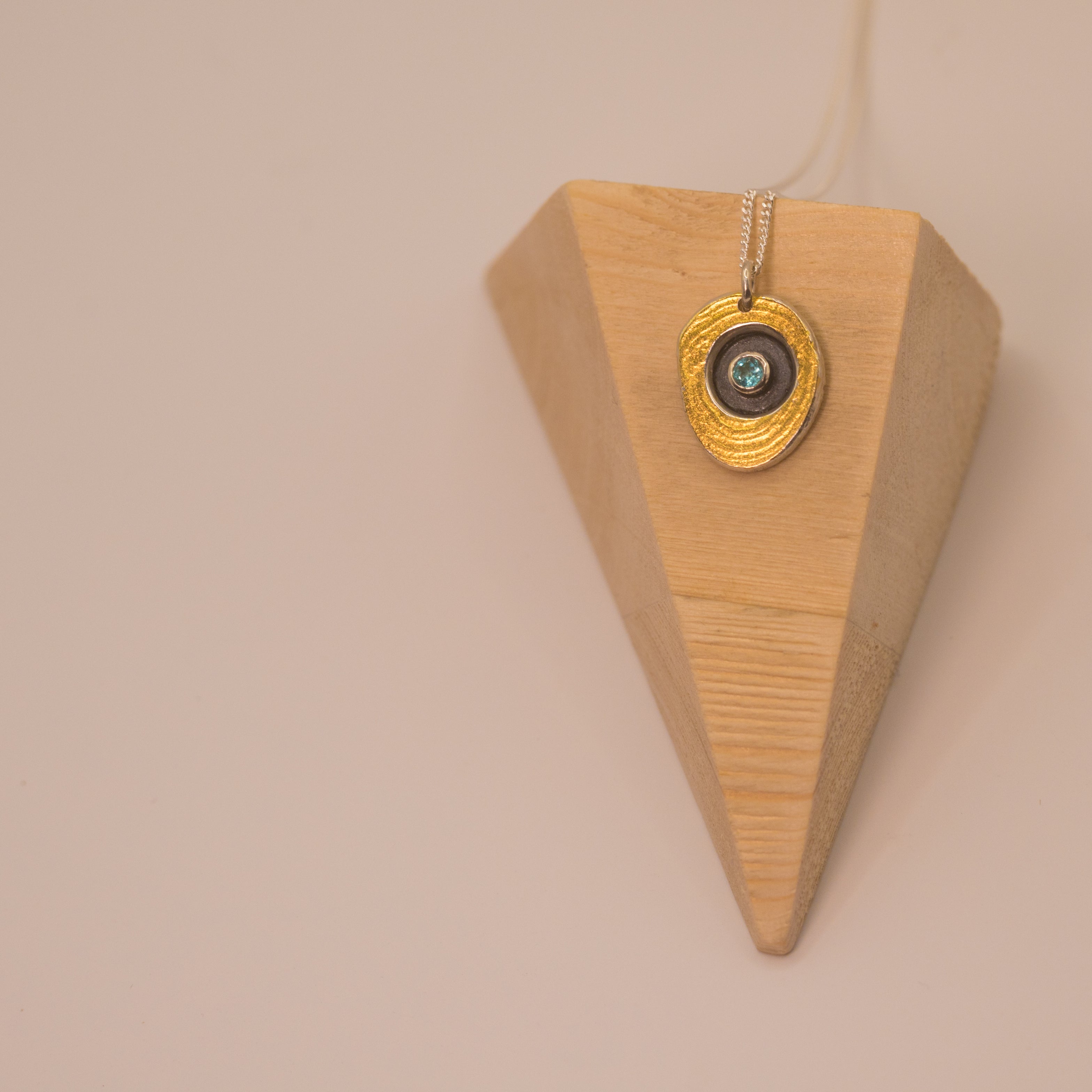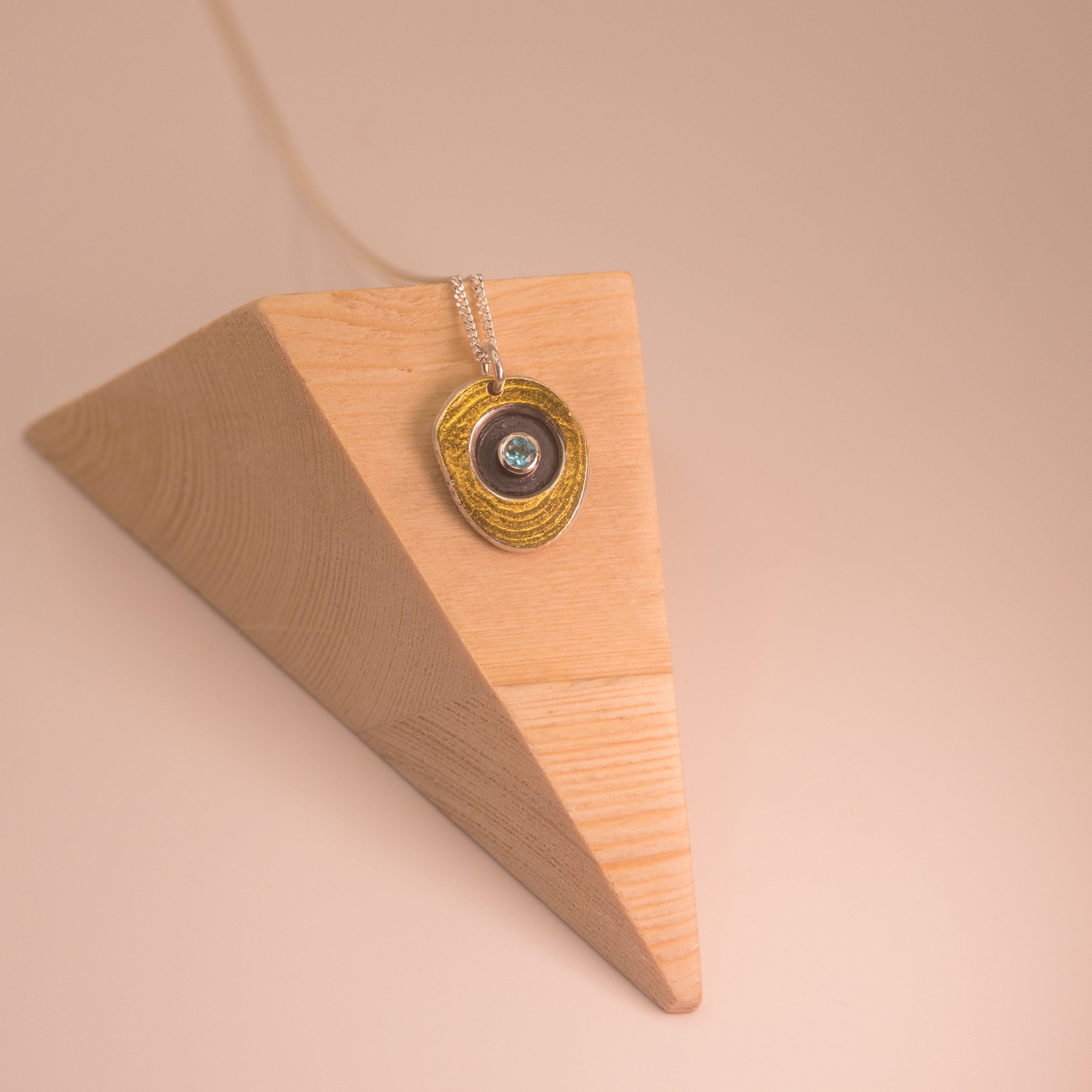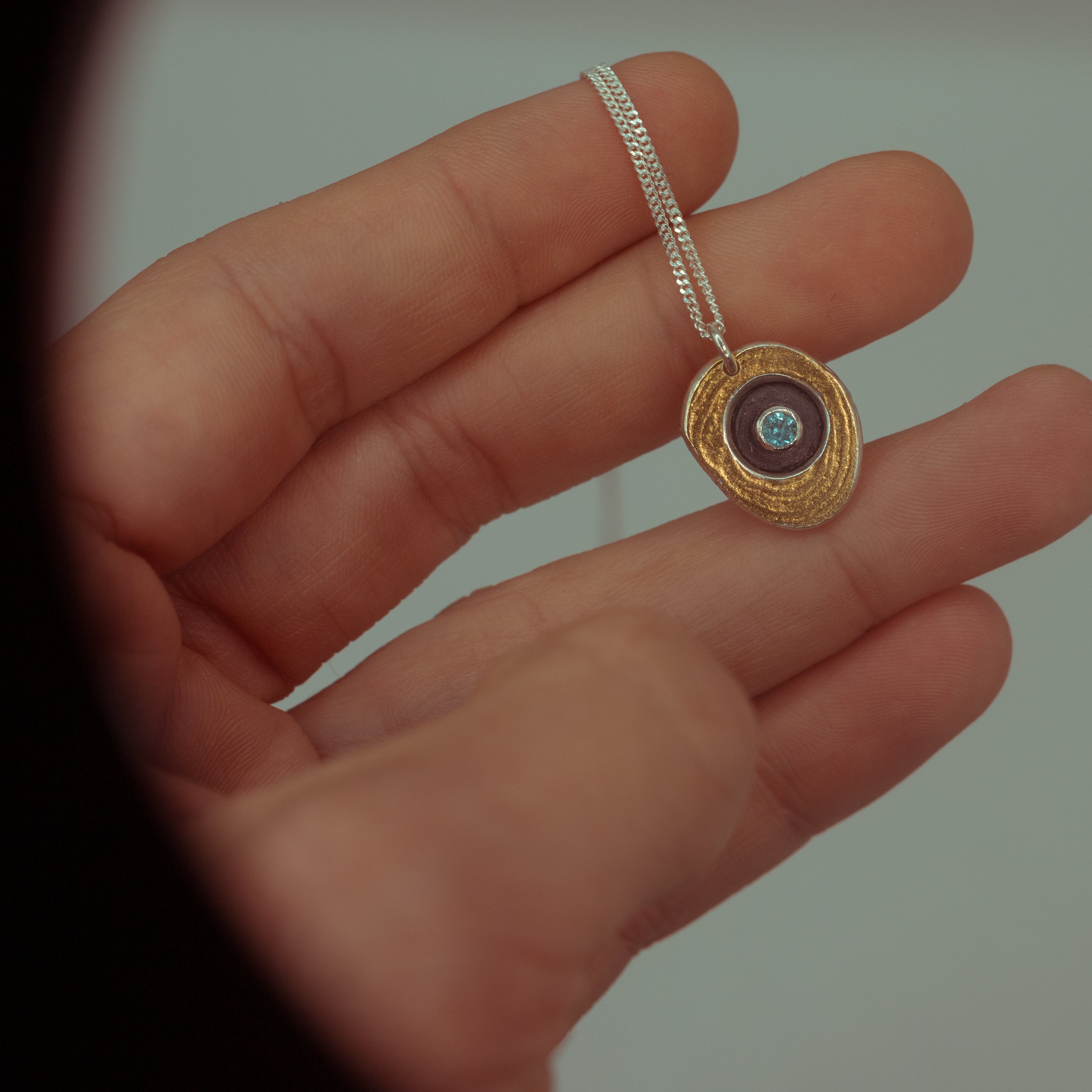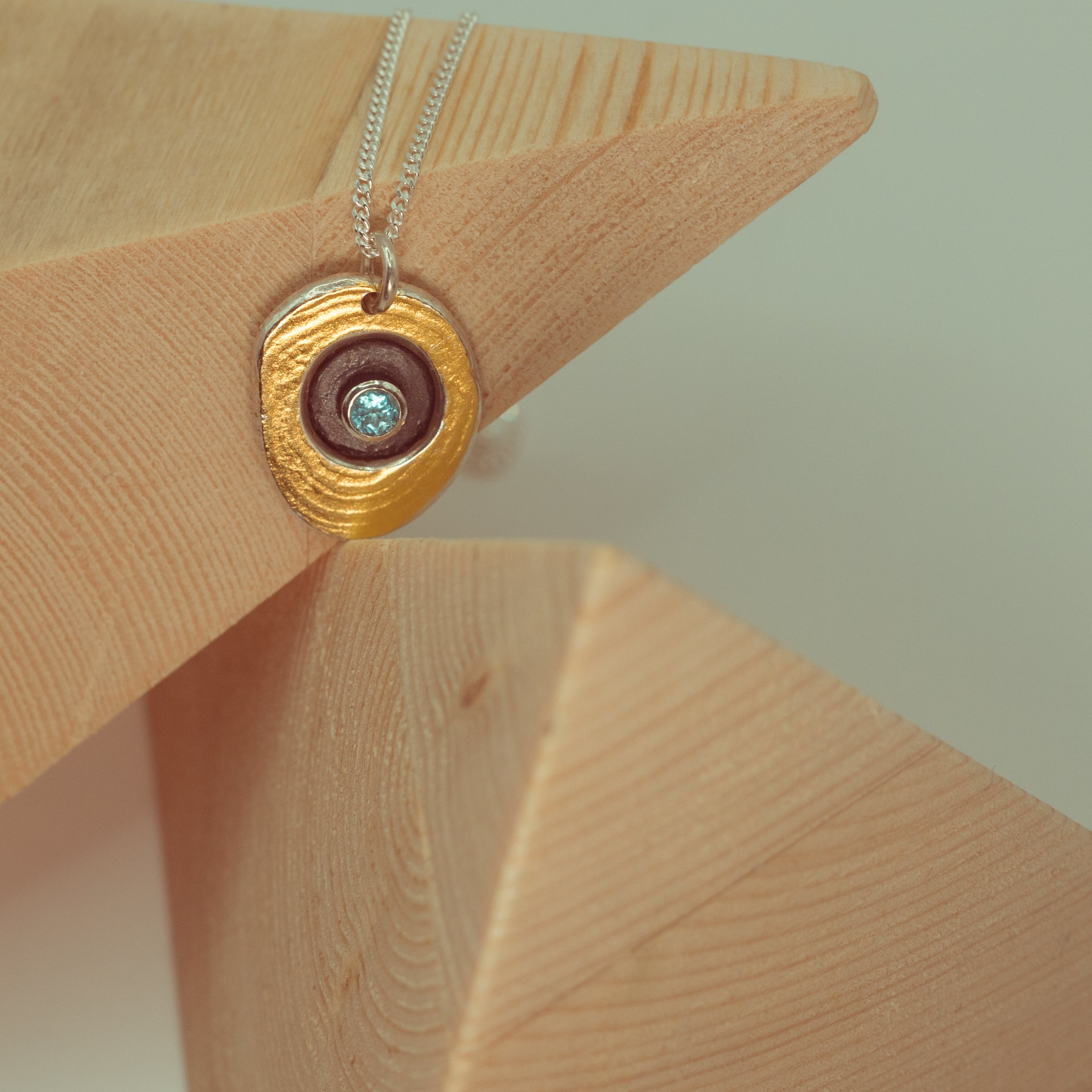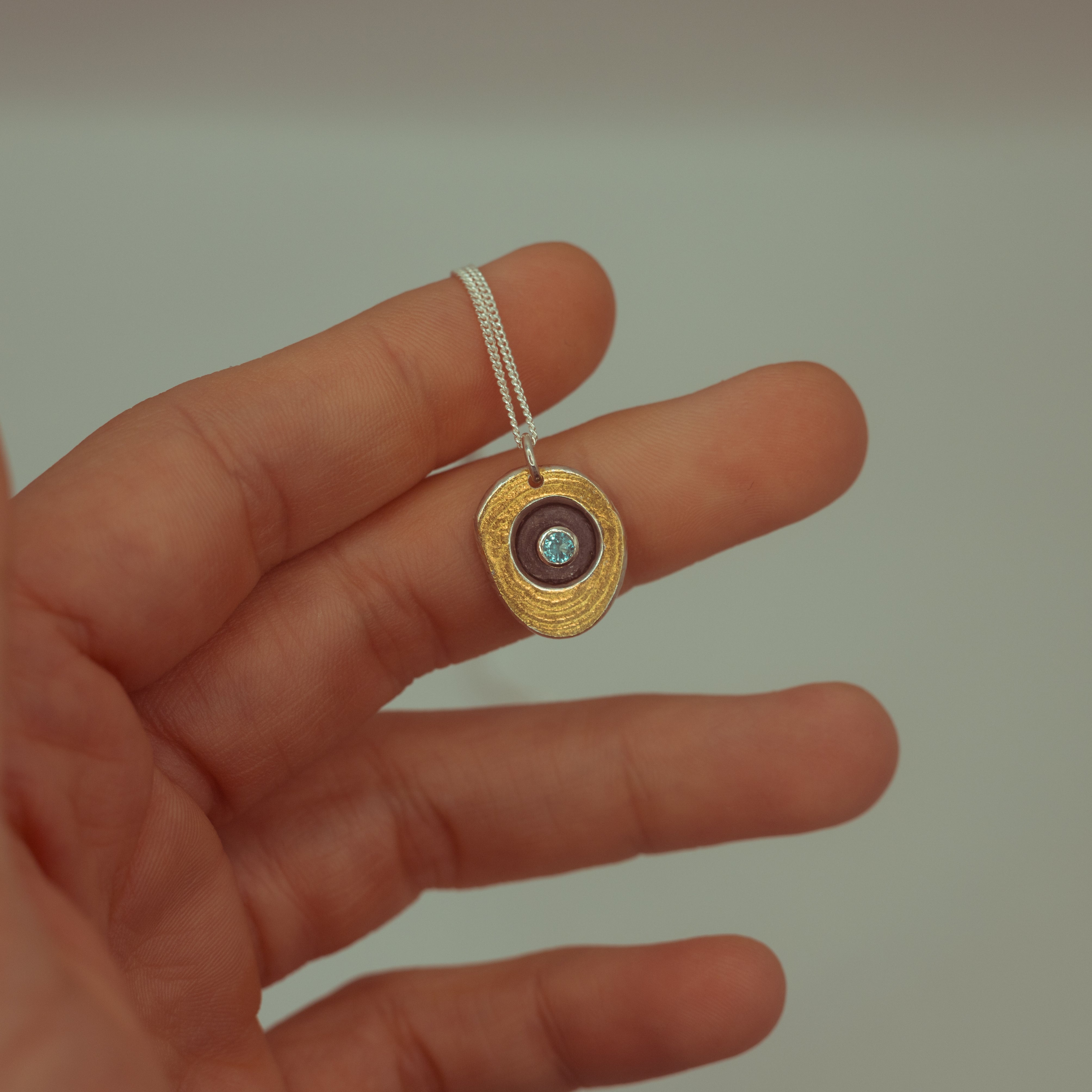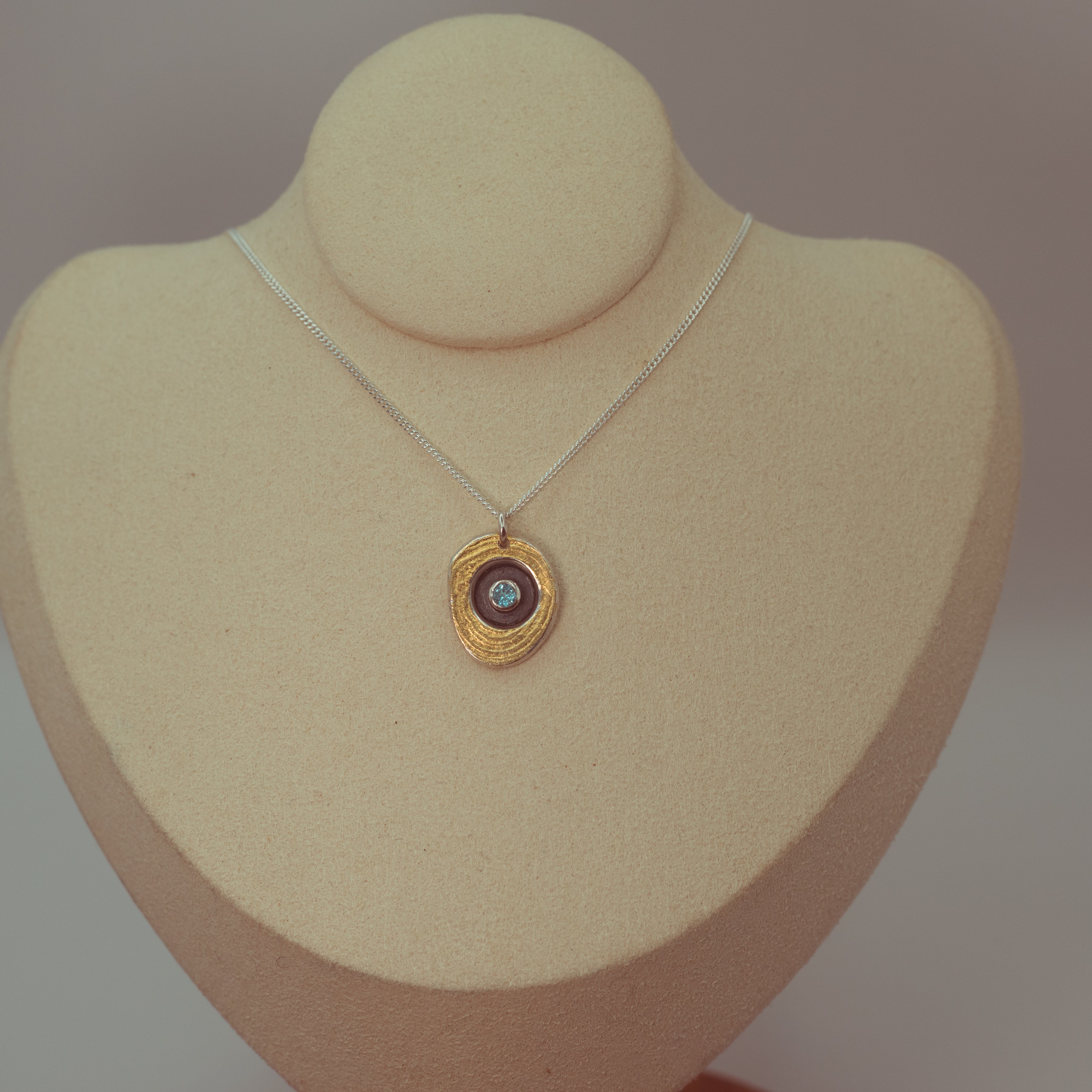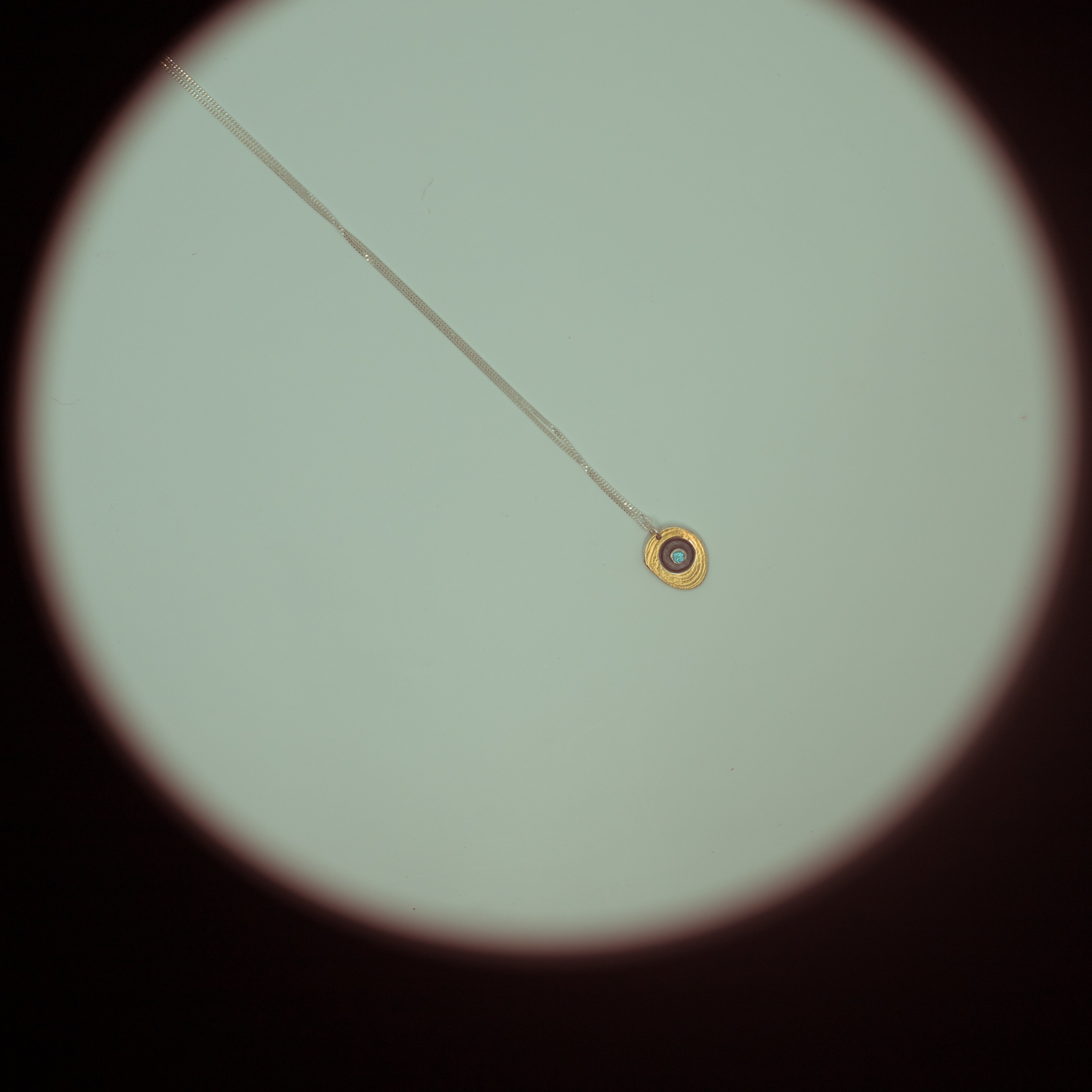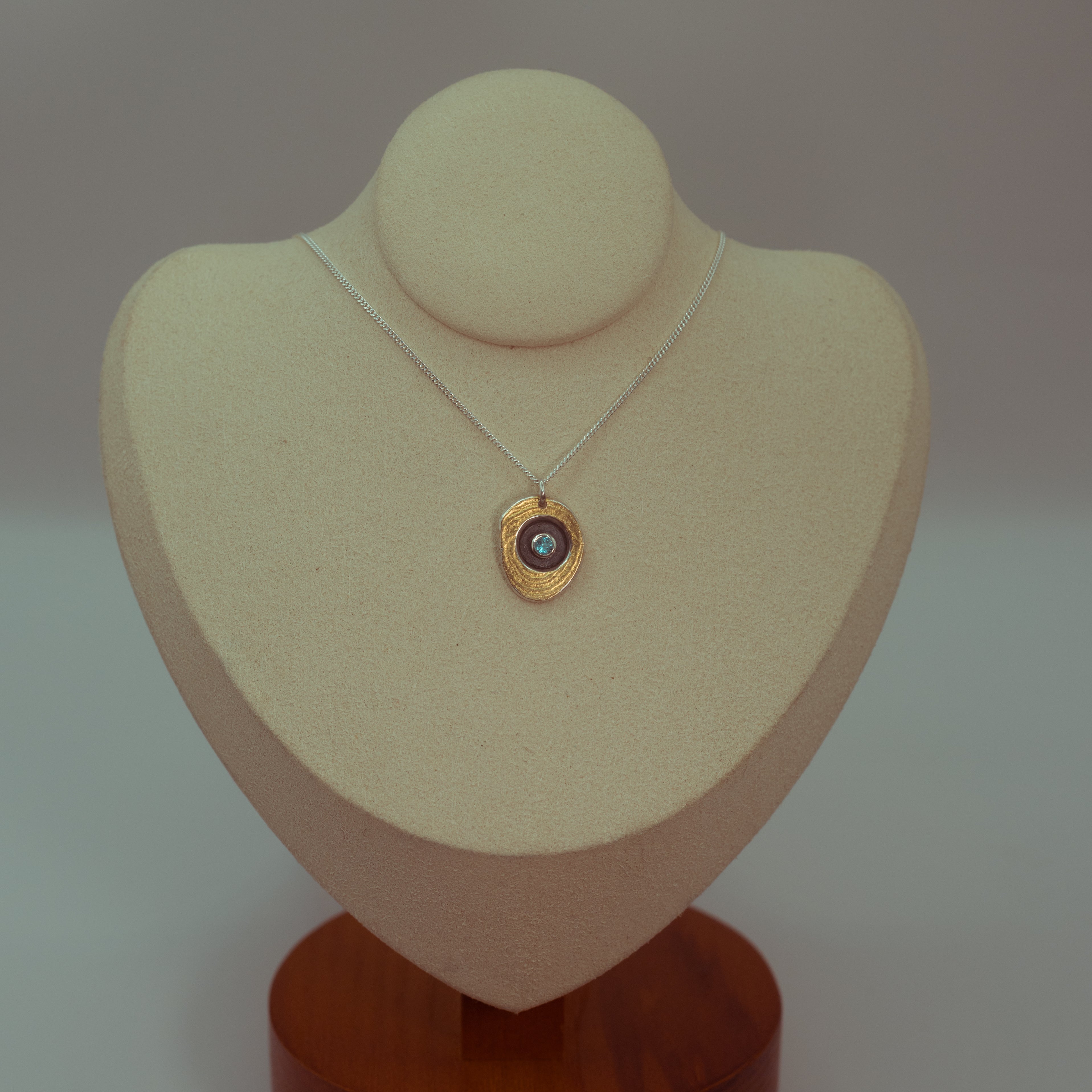 Azure Awakening - Apatite Necklace
One-of-a-kind Azure Awakening Necklace. Entirely handcrafted in sterling silver (.925)  with Natural Blue Apatite. The piece comes as a visionary fusion of ancient aesthetics and modern artistry, inspired by imaginative tales.
.
Throughout a slow crafting process, guided by music, the piece is part of the Isles of Tomorrow Collection, Inspired by the tales of imaginary lands. It presents individual isles where our virtuous of benevolence could thrive or even our most etherial feelings could come true. Each piece contains one centre gem representing the island, and a colour attributed to its characteristic/title, they are surrounded by the imaginary sea that sometimes shines gold as the sunset other times silvery as a full moon night, some will even have astral objects surrounding their sky, a dreamlike place to imagine. Apart from all ludic story, this item brings a organic aesthetics with a touch of fine artistry. The item was heedfully designed and only one unit was produced. A tale turned into wearable art.
➥ All Mo Ghrian products are made by hand, not by machine, using precious metals and natural stones. Please remember that colours might vary slightly depending on the screen of your device. These differences should not be significant and will not affect the overall look of the piece.
--
Materials: Sterling Silver and Natural Blue Apatite
Dimensions: 2.0 x 1.4 cm
Chain: Sterling Silver Dimond Cut 20"/50cm
Free shipping worldwide.