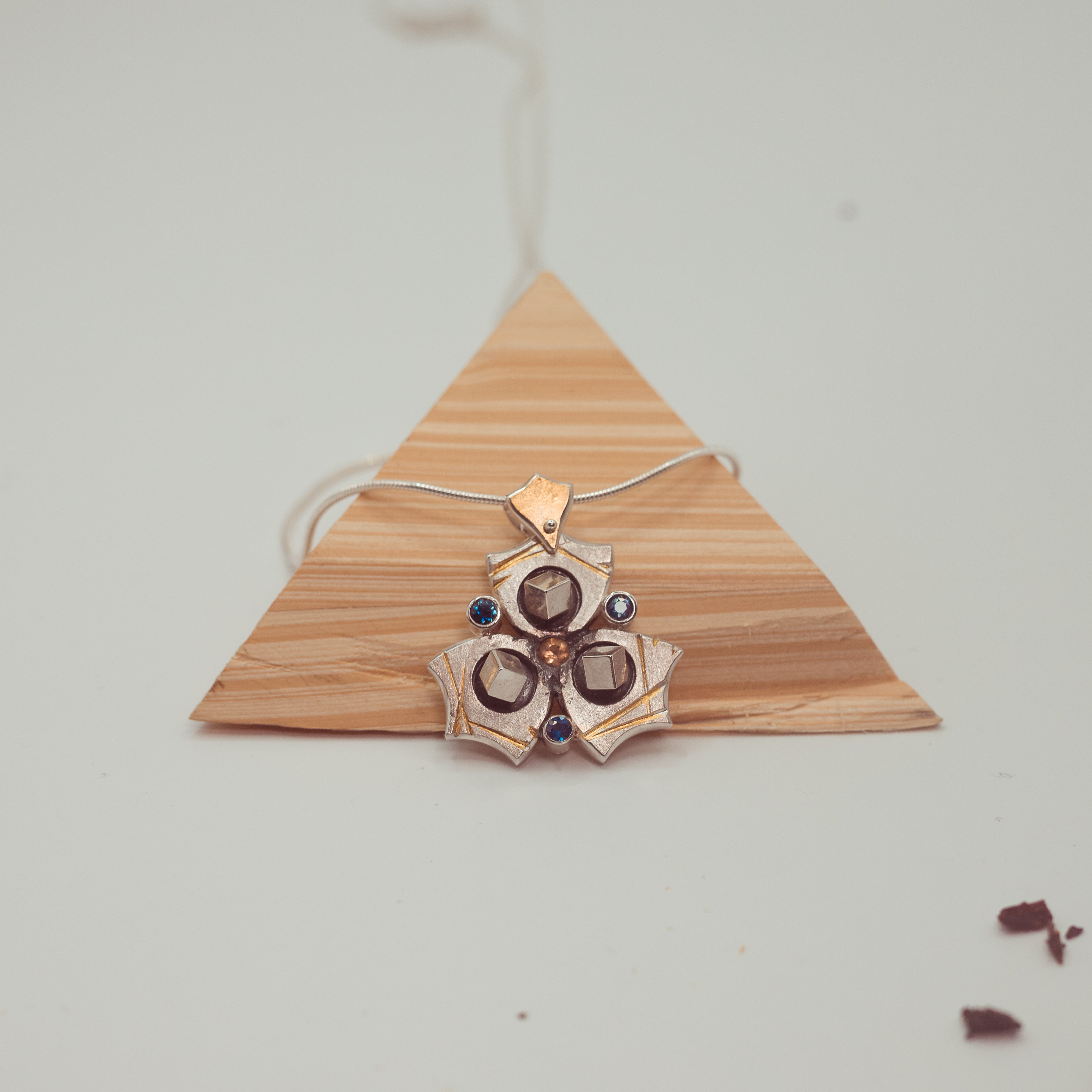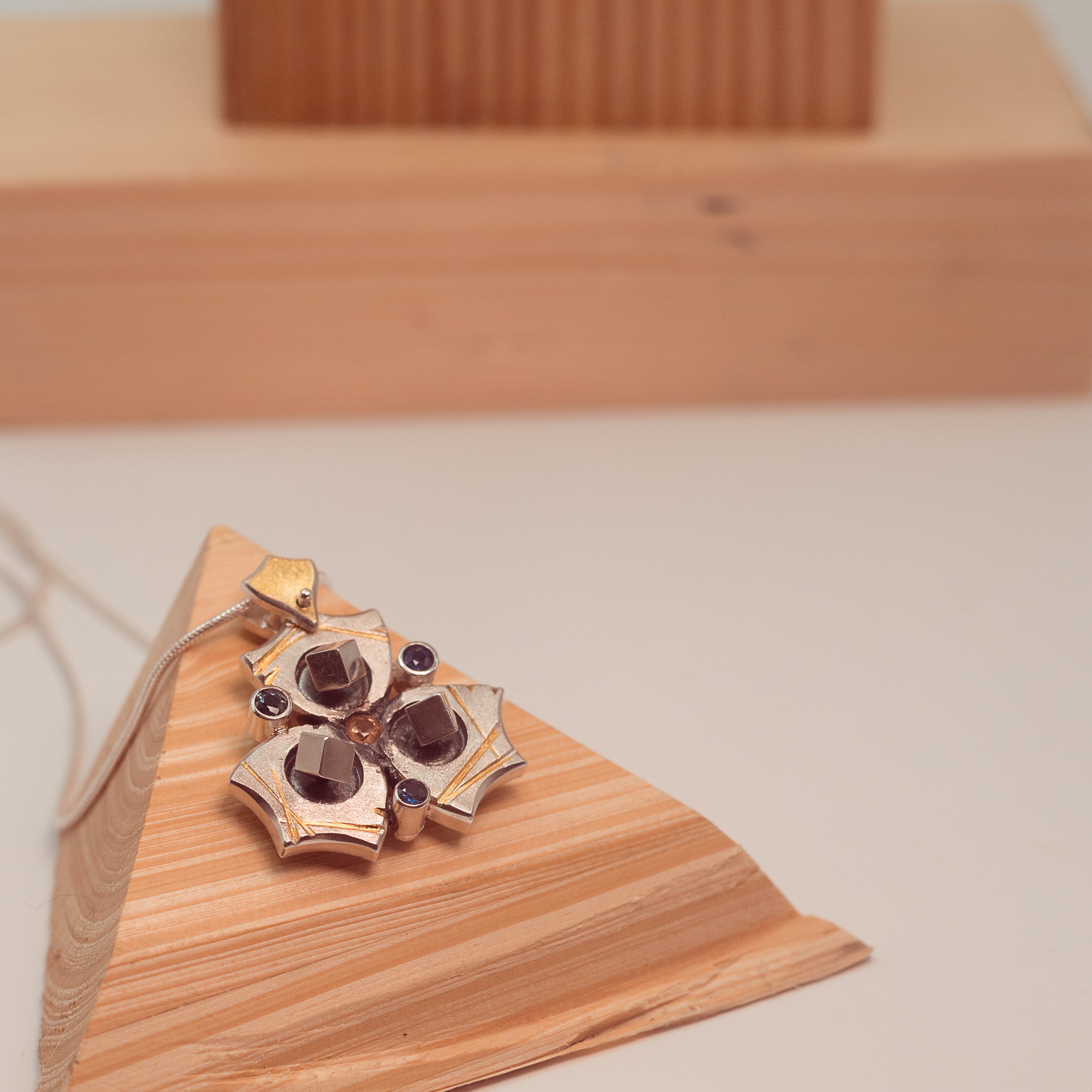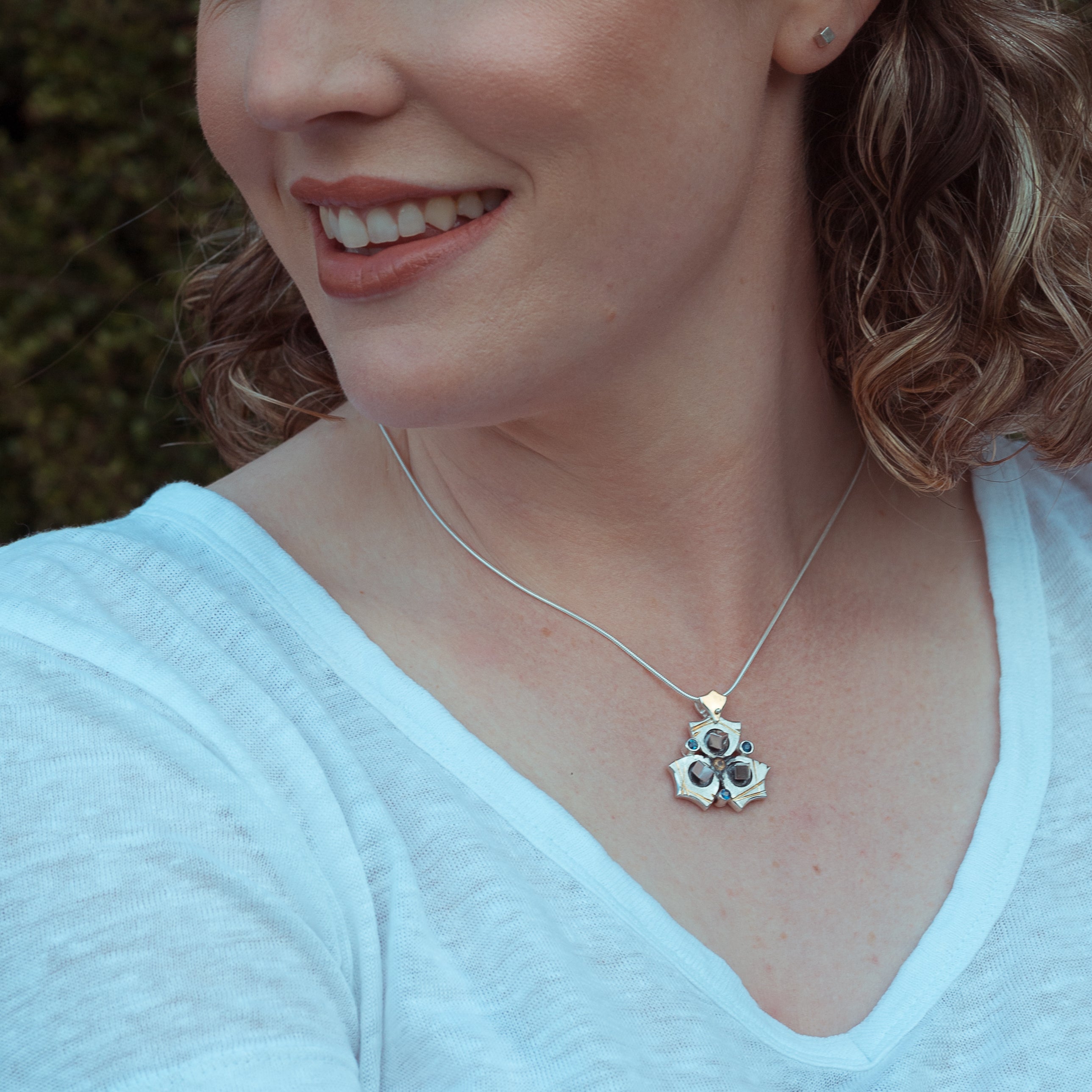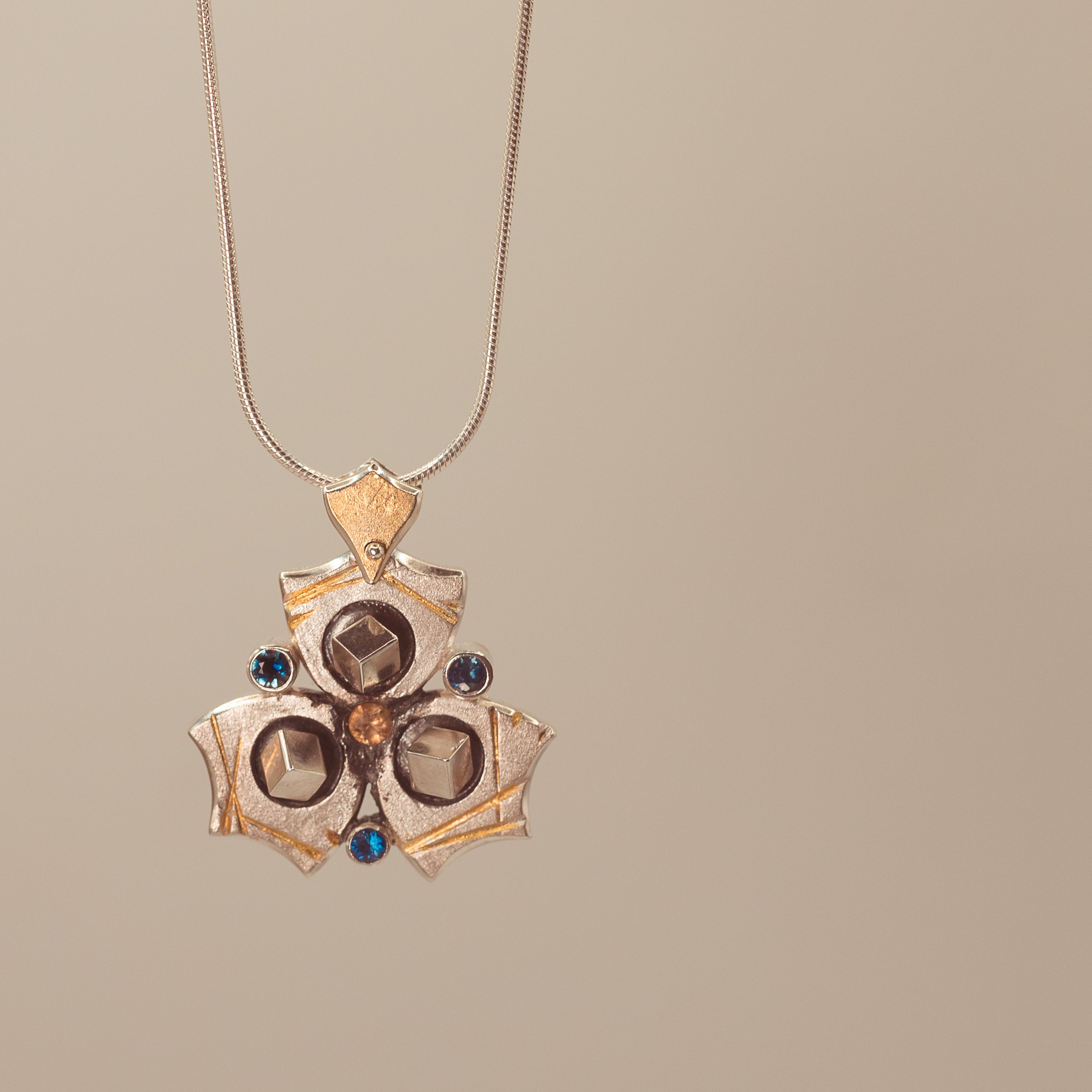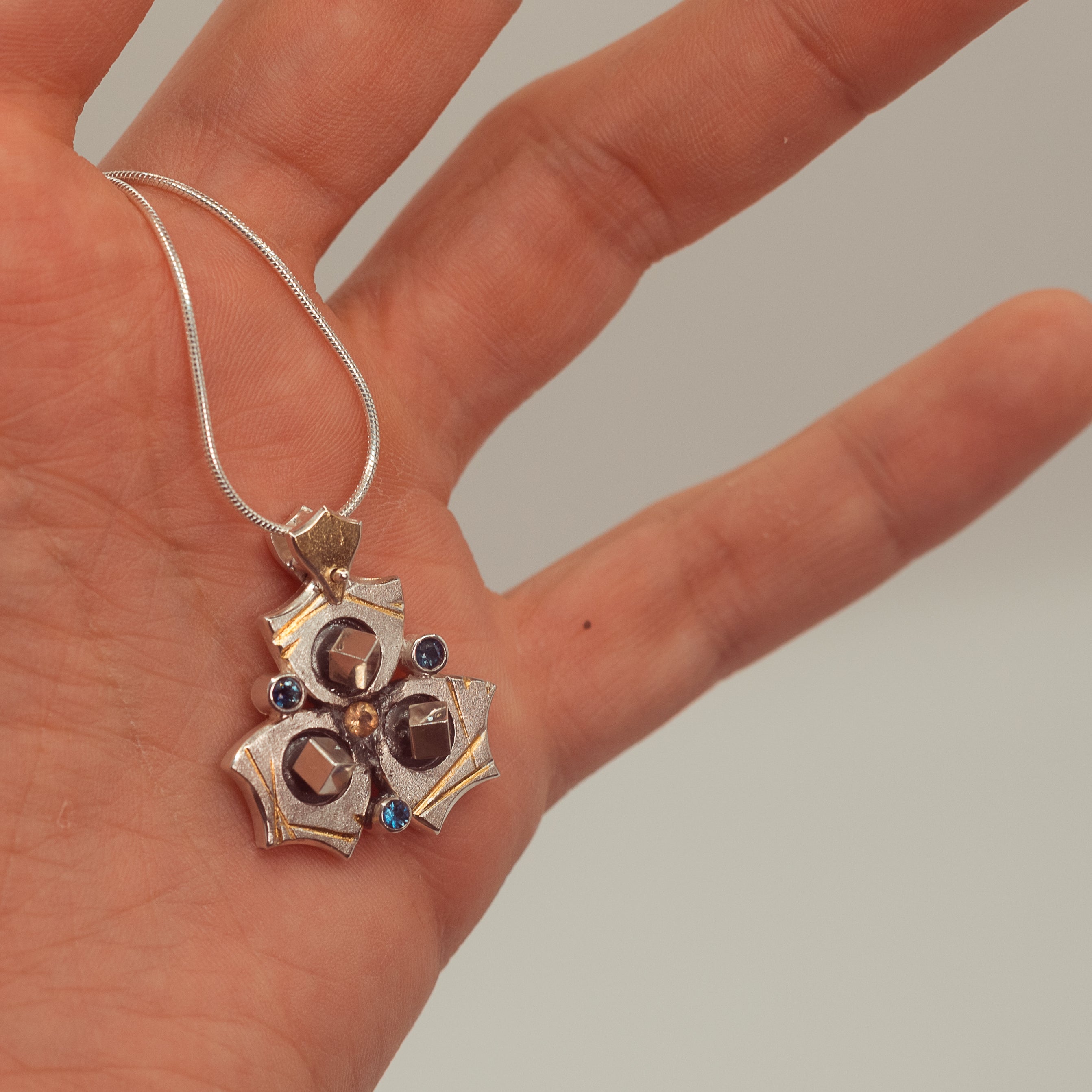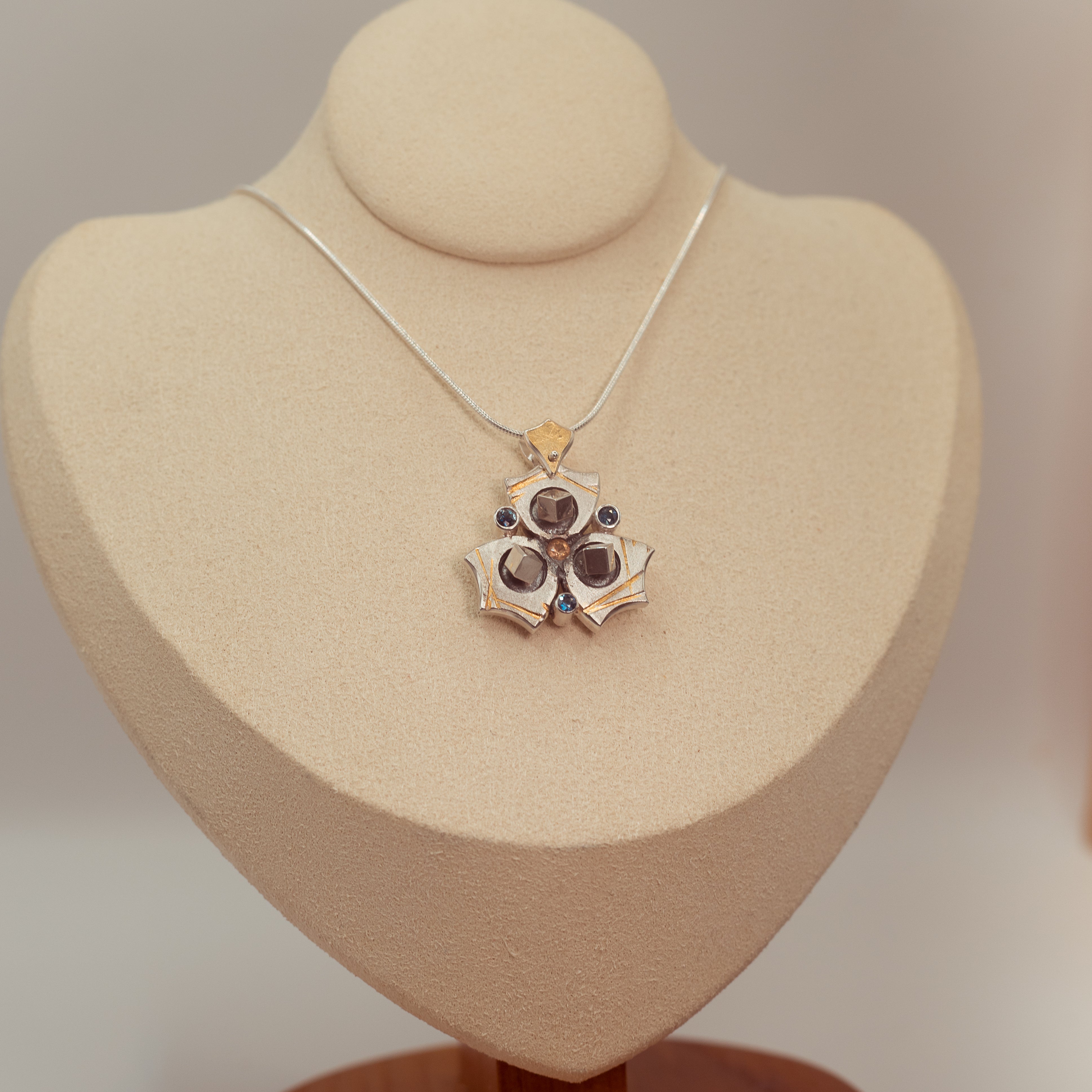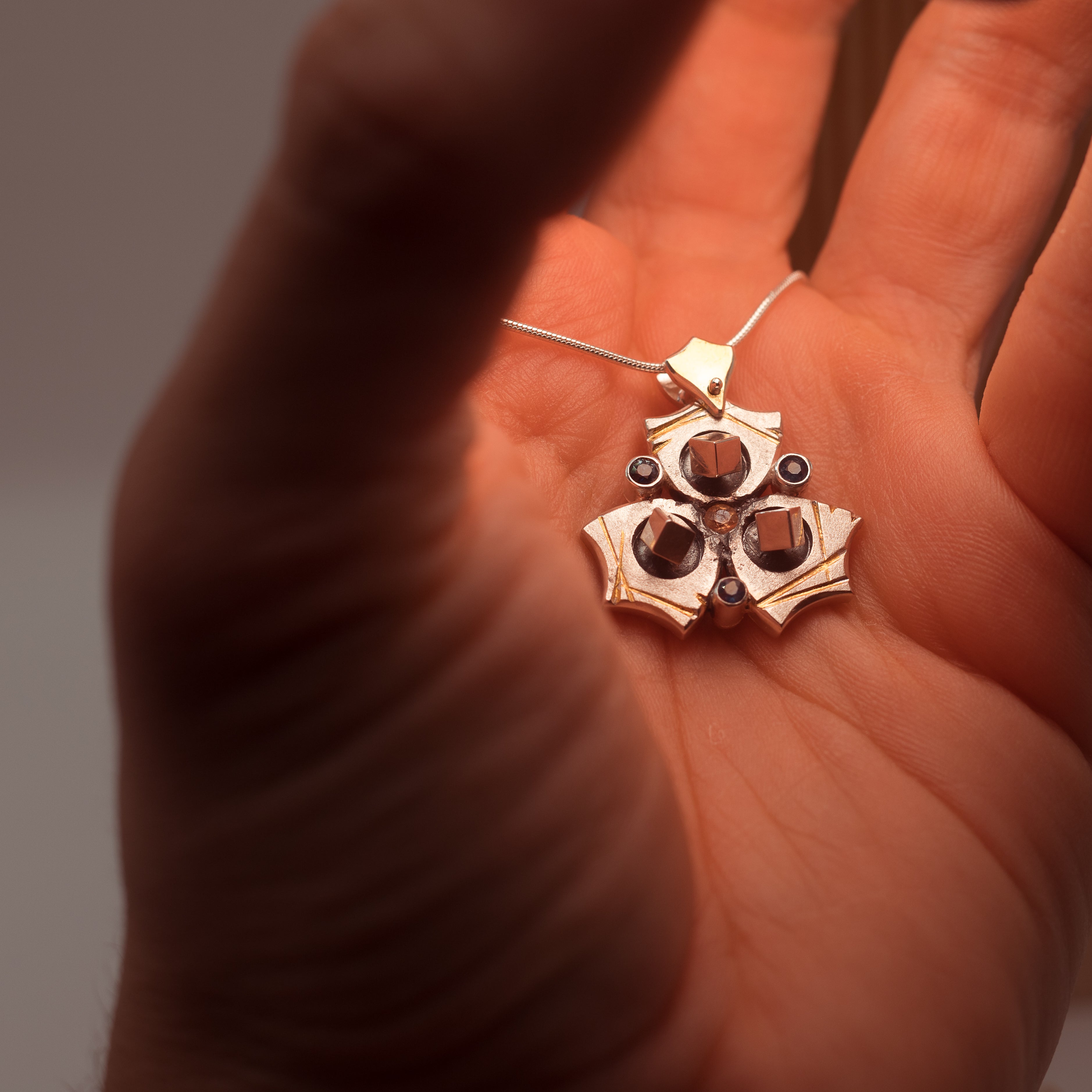 One of a kind Trillium Sunny Necklace with Natural Sapphires. Entirely handcrafted in sterling silver (.925) and 24k gold, the gems have been carefully hand-set, the piece comes as a visionary representation of the rays of the sun shining upon a trillium flower.  It is a remarkable jewel to shine through generations.
Throughout a slow crafting process, guided by music, the piece is part of the Summer Seeds Collection, Inspired by the tales of the sunny season, the collection comes as a symbol of the connection between sun and soil. Whether represented by the golden colour and rays of the sun or the shapes of seeds, sprouts and flowers. The item was heedfully designed and only one unit was produced. The result is a unique and remarkable item to be worn by a powerful soul.
Sapphires are incredible gems and together with the Keum-Boo technique, they contrast perfectly with the oxidised silver, representing the idea of the light bringing life from the "dark soil". Designed and made by hand, this item brings a mystical touch and it is, indeed, an impressive piece.
➥ All Mo Ghrian products are made by hand, not by machine, using precious metals and natural stones. Please remember that colours might vary slightly depending on the screen of your device. These differences should not be significant and will not affect the overall look of the piece.
--
Materials: Sterling Silver and  Natural Sapphires
Dimensions: 3.0 x 2.5cm
Chain: Sterling Silver Round Snake 20"/50cm
Free shipping worldwide.